New Innovators in HSQE
GENCO Construction are delighted to announce a new team taking hold of the Health, Safety, Quality & Environment Department (HSQE). Lead by Julie McLeish in the position of 'Quality & Key Accounts Manager' her role ensures the workforce have a safe environment to work in and maintain the highest levels of quality workmanship and excellence in customer service.
Julie first joined GENCO Construction in 2012 in the role of HSQE Manager. She holds both Internal Auditor Qualification and NEBSOH General Certificate in Occupation Health and Safety. In 2015 Julie implemented an integrated management system resulting is successful certification to ISO9001, ISO14001 and OHSAS 18001. Working alongside Julie as Quality Manager, Kadie Webb joined GENCO in 2018 as HSQE Assistant but quickly moved into the role of trainee H&S Manager.
---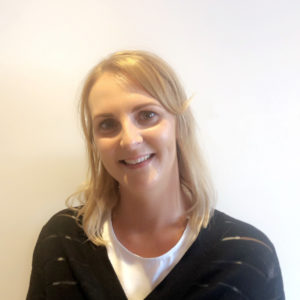 Kadie has more than four years' experience working in HSE being part of a small team at the Maidstone Studios implementing health and safety standards across the board and achieving BSI 18:001 accreditation. Kadie's facilities career, which stems back six years, has helped her experience multi-dimensional buildings, including office rental services, media recording studios and a data centre. Kadie's training includes IOSH Managing Safely, COSHH, Level 3 First Aid, Working at Heights, HSE Awareness, Legionella Awareness and Manual Handling.
To read more about the work of the HSQE Team, visit our HSQE page.