Brighton, …here she comes!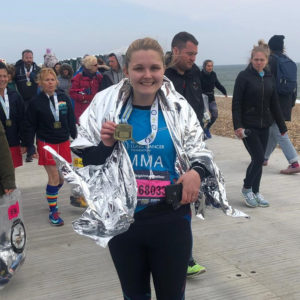 On 14th April 2019, GENCO Reactive Manager, ran the Brighton Marathon to raise money for Roy Castle Lung Cancer Foundation in honour of her Dad who sadly passed away in February 2018 after a year-long battle with cancer.  Following months of training, rain or shine, Emma arrived ready to pound the pavement and finished in 5 hours, 21 minutes. What an achievement, we are all very proud of you Emma!
Over £1,100.00 was raised to support this worthwhile cause, and if you would like to contribute please donate HERE.
What will Emma be doing next year……….. ??