Christmas Tree Donation Day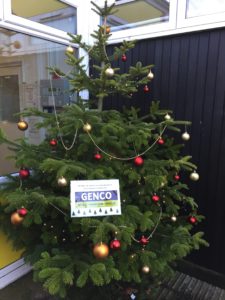 GENCO have spent this festive period generously donating Christmas Trees to local primary and secondary schools in the area.  We were gifted the trees by Ricky Harris, one of our subcontractors, as a thanks in return for the help GENCO supplied him during his PYO Christmas Tree Charity Event at the beginning of December.
Madginford Primary and Junior, Coxheath Primary and Maplesden Secondary were all very grateful recipients of the beautiful trees, which are now proudly displayed in their reception and school halls.  It feels great to be in a position to spread the Christmas cheer.