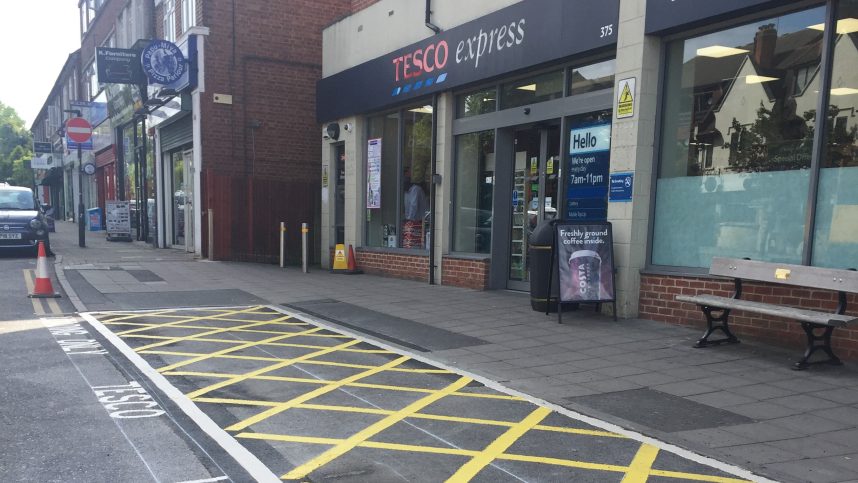 Road Markings
Location:

Hatch End, London

Value:

£1,217.00

Date:

July 2019

Category:

Construction & Civil Engineering

Genco were appointed to supply and install thermoplastic line painting to a loading bay area.
Clean and prepare area removing all dust and oil.
Apply 1 coat of epoxy using airless sprayer.
Install glass beads liberally before the coat dries to bring slip resistance to required level BS5395-1:2010
Apply thermoplastic lines using meltable polythene sacks.
Leave site clean and tidy.
For more information on this project, please contact Construction & Civil Engineering Division