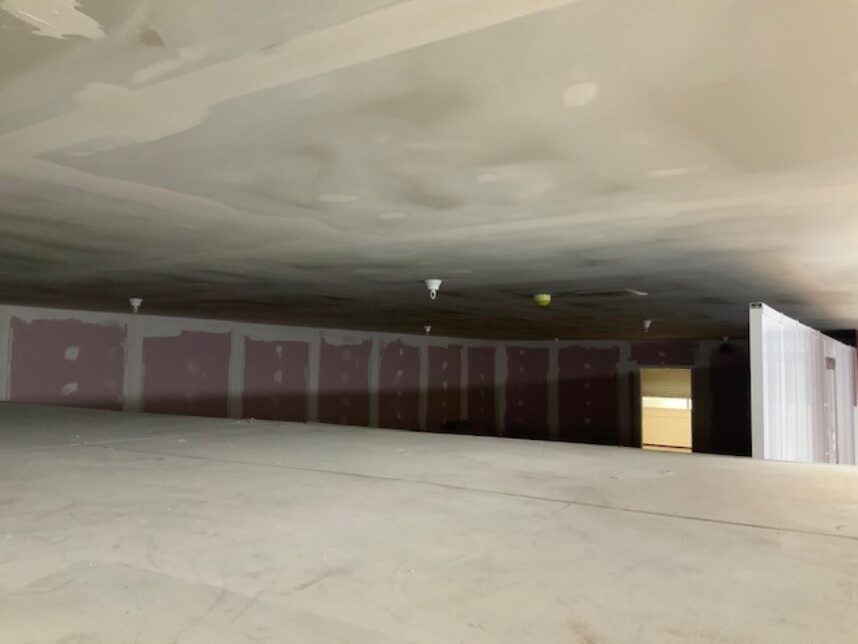 PC to Asbestos Removal and Builders Works
Location:

Northampton

Value:

£968,000

Date:

April to September 2020

Category:

Projects

Tesco appointed GENCO to act as principal contractor within their Weston Favell store to manage the removal of asbestos based materials and carry out major refurbishment works to the staff areas whilst the store was still trading.
The Asbestos removal works were carried out by a licensed contractor under Genco site management and once the contaminated materials were removed and each area signed off, we had the task of bringing the affected areas back up to current fire regulations and the clients required standard.
This included:
Installation of fire rated board and sundries allowing a 60 minute fire rating bringing the area up to required regulations
Employment of fire safety officer and co-ordination and sign off of fire stopping packages
New suspended ceilings to all staff occupied areas
Installation of new task and emergency lighting to all areas
Sprinkler head reconfiguration throughout the first floor whilst keeping the system live
Roof repairs to existing leaks and new apertures sealed around M&E plant.
Removal and containment of redundant services
New carpet and decoration to water damaged rooms
The project was delivered within budget and on schedule.