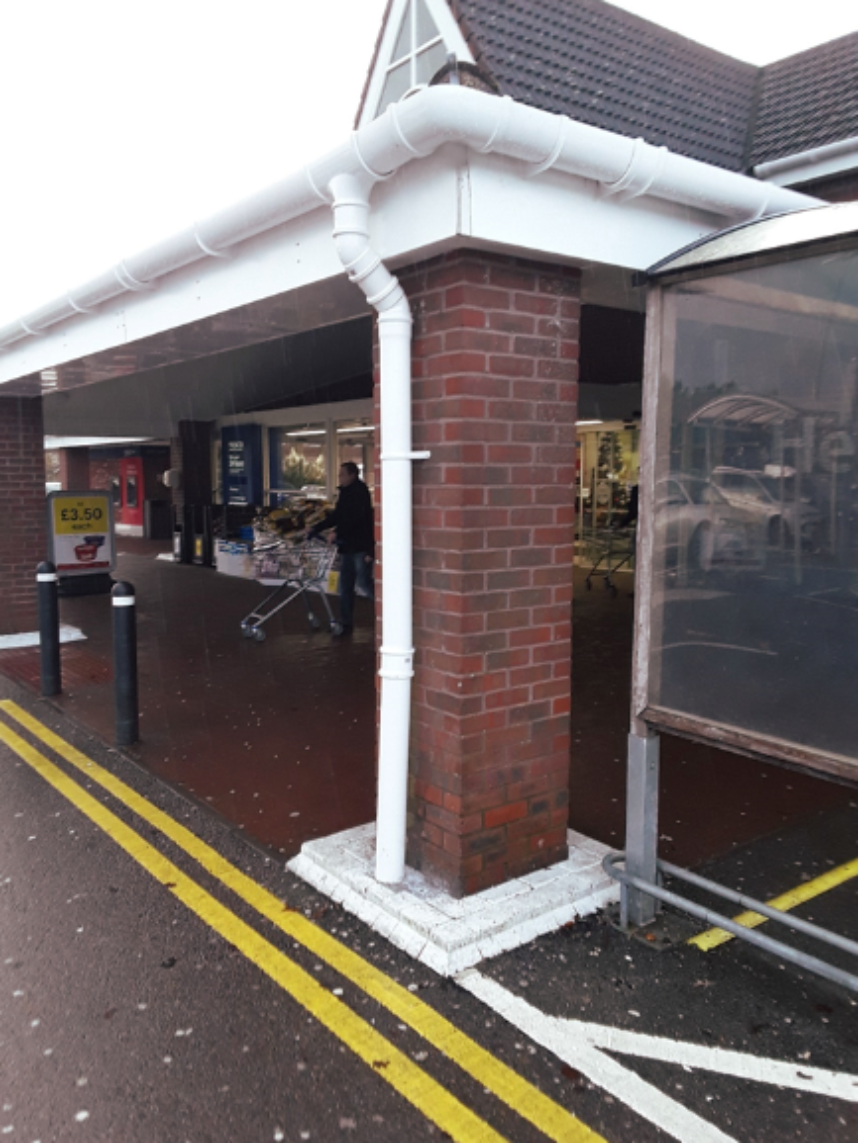 Fascia Overlay
Location:

Thetford

Value:

£130,000.00

Date:

November 2019

Category:

Roofing

The existing store was in need of an external appearance transformation which initially involved redecorating the fascia and guttering, downpipes.  However Genco recommended overlaying the existing fascia with white Plastisol and replacing guttering and fascia with new PVC.
The result has given the store a neat, attractive look with an aesthetic finish.
The works included:
Overlay soffits with Whiterock.
Decorate front elevation Dormer.
Remove existing Guttering, downpipes.  Overlay existing Fascia with White Plastisol.  Fit new Guttering and downpipes.
Decorate light holders.
Make good to guttering and Decoration of Dot Com Vehicle Bays.
Project Value:   £130,000.00.
For more information on this project, please contact Roofing division.