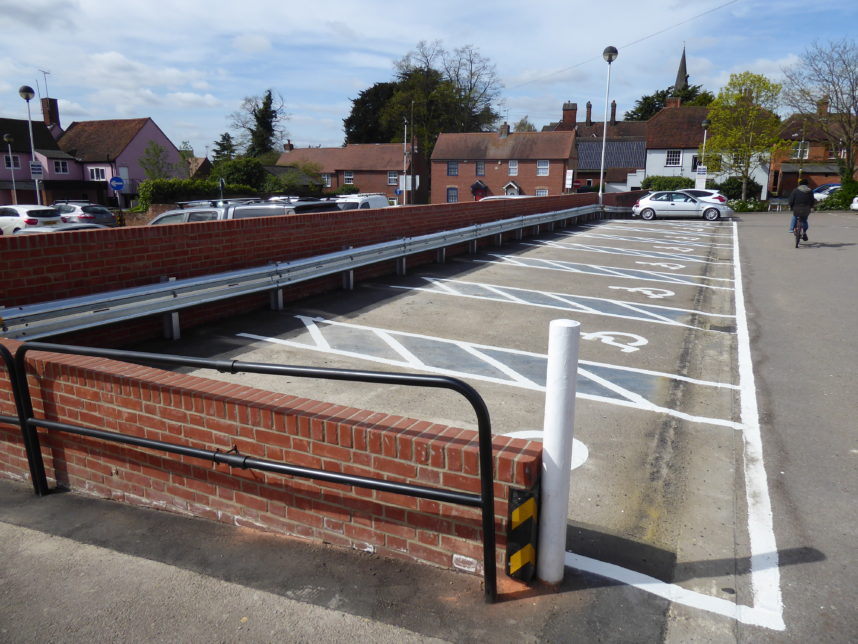 Car Park Renovation
Location:

Essex

Value:

£320,000

Date:

2017

Category:

Construction & Civil Engineering

GENCO Construction Services provides survey, design and planning services, through to construction and installation. GENCO's engineers are NRSWA qualified and can construct roadways and car parks from the small and modest to large capacity car parks. With ground stabilization, drainage and utility connections included, GENCO can provide a complete service.
An example of our work can be seen in the Tesco car park in Braintree, Essex. Situated in a conservation area, the need to meet strict requirements to blend with its environment was paramount.
GENCO started the project by removing 300m of existing wall which had been damaged over decades of use. Excavation for new foundations commenced with the design, supply and installation of new retaining wall, followed by the installation of the Armco protection barriers and necessary tarmacking. The car park was complete with new safety thermoplastic white lining taking into consideration.
All works were completed in a 'live store' environment, therefore customer and client liaisons were key. The project was completed on time, prior to the busy Easter shopping weekend.
For more information on this project, please contact the Construction & Civil Engineering Division